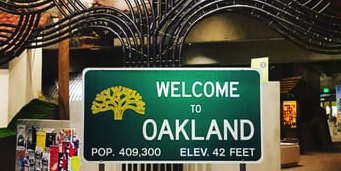 During the 2017-18 school year we made the "transition step" from tech startup to a fully-fledged tech company as the educational theme of our STEP program. The primary difference between a startup and a developed company is that a startup usually has a new idea or a single product; whereas the developed company builds on past success by expanding its market reach with upgrades and improvements, and developing new products. The key for any successful company is the people and how well they work together. Individual effort being augmented by teamwork, expectations and critical encouragement. These objectives will be implemented in the following areas:
Team Building Computer Hardware:
Our STEP Program digital and technology push is to provide computer building kits that emphasize team work. These kits contain modular electronics, magnets, power supplies, touch screens and regular screens and various circuitry. However, the theme of the kits are primarily for small groups of students to work together…a team building exercise in creativity, design and production.
We purchased and used the following:
Raspberry Pi 3 building kits:
CanaKit Raspberry Pi 3 Starter Kits 32GB
littleBits inventor kits:
littleBits STEAM Student (3 student minimum) Sets
littleBits Electronics Gizmos & Gadgets Kits
littleBits Gizmos & Gadgets, 2nd Edition
littleBits Smart Home Kits
Software Coding and Creating Code and Apps:
Our STEP program has been emphasizing learning to code for the last few years. In 2016 we introduced our students to the Apple iPad program called Swift. Swift is user friendly and is founded on the belief that "everyone can code". Coding leads to creating apps. The app economy is a huge business and app development is in high demand. Learning how to code and create apps is a fundamental idea for SNC as we push our lower income students toward ideas and careers that are based in the tech sector. With the additional iPads purchased last year our students get plenty of time to learn and work with this and other coding apps. We are giving extra STEP points to those students who come up with the most creative ideas, coded of course, within a team setting.
Emphasis on ACCOUNTABILITY:
Last year we took our top STEP point earners on a tour of Pixar, Inc., the digital animation company located in nearby Emeryville, and it was simply amazing. Two main details emerged from the tour: First, employees can make their own work schedule as long as they get their work done. Secondly, each employee is part of a team and their work is evaluated by other teams before it is finished. Productivity and deadlines are part of the creative process! So, with our emphasis on teamwork this school year our Presentation Room will be utilized once again as the "pitch ideas" room, but now a student team will be evaluated by other teams and each team will have project "deadlines". We will start out with simple projects with one week deadlines. During the course of the year more extensive projects where the student team will have one or two month deadlines to come up with a complete product: create, design, build hardware and then add coding and apps.
Personal Exercise Monitor Bands as a reward:
Building on the use of personal Fitbits last year we will now offer them as a team incentive…each student on the teams that meet their deadlines will receive a personal Fitbit. We plan to buy at least a dozen Fitbit Flex 2 Exercise Monitoring Bands.
Conclusion:
The only way out of poverty is through opportunity. Our STEP program recent tech centered school themes are providing the path to opportunity for our low income students of color. We believe in working hard and that any success requires skills in reading, writing, math; and now more than ever, some knowledge of coding, engineering and app creation. The mobile digital revolution has transformed the world as we know it and the changes are happening at a pace that gets quicker every day. We are trying to do our part in helping the young people of Oakland to not only keep up, but even too become pacesetters themselves!
STEP Program Updates for the recently completed School Year