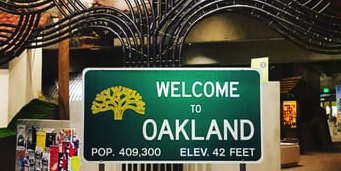 Implemented during the 2016-17 school year was our plan to increase the emphasis of our "tech startup" STEP program by adding computer hardware kits with new coding apps; a new writing app to coincide with a renewed emphasis on proper writing and reading; and we added personal exercise monitor bands for our top point earning STEP students. Building Computer Hardware: The "next step" of our STEP Program digital and technology push was to provide computer building kits. Kits containing modular electronics, magnets, power supplies, touch screens and regular screens and various circuitry. We started with kits that a student can actually build a laptop and some kits that students can build a simple tablet or even create something new! We used Raspberry Pi laptop building kits and littleBits inventor kits.
Emphasis on Reading and Writing: Using our Presentation Room created last year, the "next step" for our STEP Program's foundational academics of reading and writing was to focus on proper writing and perfecting one's ability to read out loud. The basics of education are still reading, writing and math. Each year we convey this message and remind our students that these essential educational components determine success at every level of life. We used classic novels to read out loud, listen to audio of established story tellers and video of speeches. Students earned extra STEP Points for each novel they read and for reading select portions out loud. The iBook app, both iPad and desktop, provides the option of getting any novel we do not have, and many of the classics are free downloads. We are using the 2016 award winning writing app, Ulysses, to facilitate our instruction on proper writing. This software is designed for both desktops and iPads. Students' school reading and and writing assignments have priority, but after that it is their choice for extra credit and points.
Personal Exercise Monitor Bands: Last year we updated our Weights & Exercise Room with new equipment to coincide with using iPad apps to instruct, guide and track students in physical exercise. Daily requirement: 20 minutes of reading, 20 minutes of writing/typing, 20 minutes of math PLUS 20-30 minutes of recreation or physical exercise in our gym and in our Weights & Exercise room. Activities include basketball, kickball, hockey, running races and relays, doing push-ups, chin-ups, etc..., and some minor weight lifting. This school year the "next step" in our STEP Program's exercise component added personal fitness bands that 10 selected students wore 24/7. The other ten bands we rotated on a weekly basis with our other students.
WE try to do our part in "leveling the playing field" for our low income students of color. Our STEP program will continue to follow the "tech start-up" theme begun last year and we will continue to take advantage of the technological advances of today with the use of high speed internet and mobile digital technology to augment our academic and physical health components of the STEP program. We believe that technology is a vital tool in the educational and healthy development of our low income students who deserve equal access to careers in computer science, software creating, coding, and hardware development. These areas require a solid foundation in the basics of education: reading, writing and math. learn your fundamentals…in fact, excel in your academic fundamentals and then make sure you take time for physical recreation and exercise to promote a sense of personal wholeness and sense of community. We believe that success takes work. It is the little things, the small details, the extra effort, these are the ingredients that help to make up a positive environment and lifestyle. SNC's programs continue to follow this proven strategy.
STEP Program Updates for the recently completed School Year