STEP Program Objectives and Updates for the recently completed School Year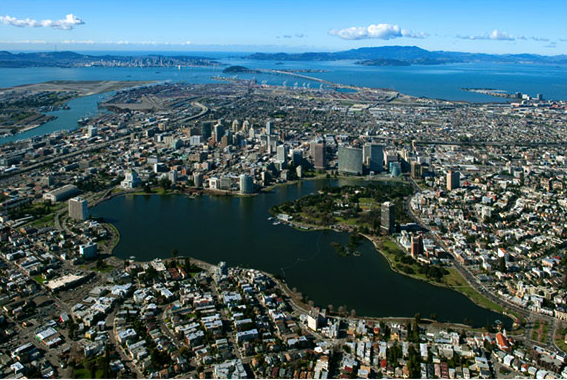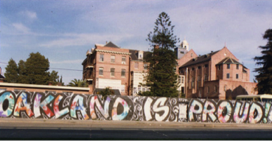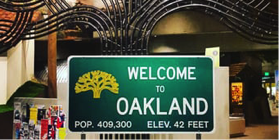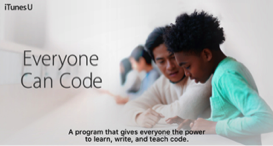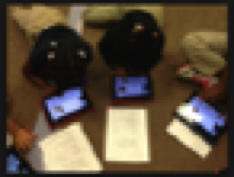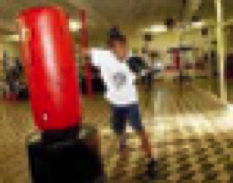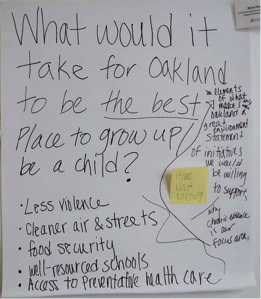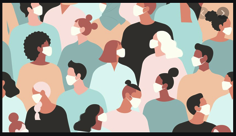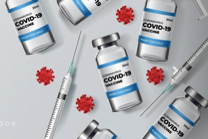 SNC's Student Tutorial Endeavor Program (STEP) is concluding another successful year in our "new normal". We maintained our tutoring format, student vaccinations and PPE protocols (with tweaks), plus we implemented the following:
For the 2022-23 school year we continued our Pandemic Pod Tutoring, along with PPE protocols established the last two years. Unvaccinated students remained in virtual tutoring and support. However, our VACCINATED students enjoyed daily in-person tutoring and schoolwork support, and once again participated in STEM student teams designing and building digital components and computer hardware, and we even went of a few educational field trips. Additionally, our STEP Program reinstated the focus of the GREEN Economy and related vocations. Our communities and countries are looking at monumental social issues and problems. Finding creative ways to solve and adapt are critical to keep hope alive. Social and global solutions must be built on sustainability, reasonability and be equitable for all.
STEP "Vaccinated Students and Adaptive Education".
Vocational Career Alternatives…The Green Economy: Before the pandemic paused life our STEP students had just scratched the surface regarding the myriad of career opportunities in the green vocational sector. For many of our students, both female and male, they had no idea of the potential salaries or the field work career options. Present day reveals that companies are looking for "green solutions" in the race with climate change. In fact, the United Nations Environment Program developed a guide for youth on sustainable career choices:
Science skills: The green economy of the future will be heavily reliant on workers with a strong science background. Key roles will include environmental scientists, biologists, hydrologists and biochemists. People in these jobs will monitor, manage and protect natural resources including land and valuable water supplies.
Architectural and planning skills: Buildings will become more energy efficient, with fewer resources used to construct and operate them. Architects and planners will design these buildings to comply with environmental regulations and client demands for green spaces.
Green engineering and tech skills: Today's young people will be tomorrow's green engineers, helping to design and maintain solar panels, wind turbines, low emissions vehicles and other green economy technology.
Agriculture skills: As farming and food supply becomes more sustainable, there'll be a growing number of green jobs in areas such as organic farming, urban farming and precision agriculture. This involves using data to measure and improve farming efficiency.
Environmental justice skills: Workers in this field will operate at the intersection of human rights and environmental rights. They will gain legal, social and historical awareness to ensure humanity does not repeat the mistakes of the past which led to racial and social injustice and poor environmental and social health.
Systems skills: The green economy will need workers who can design, operate and monitor a wide range of systems. They'll need to assess systems against performance indicators and find ways to optimize and improve system operations. They'll need skills in macroeconomics to build sustainability into long-term infrastructure projects.
Our plan we implemented during the school year was to give our students a serious look into the growing green economy. We utilized resources such as Green Teacher which provides guides, activities and webinars. Students used "green apps" on their iPads as well. We restored our initial goals and objectives of the "green economy":
What are the careers? Who are the top companies and areas right now? What are the fledgling areas? What educational path is required? What are existing companies doing to reshape their business model in order to reduce their carbon footprint and eventually to incorporate a sustainable green model?
Student teams will have research contests on: "going green"; "saving the planet"; "alternative foods"; and "human responsibility to co-exist with Nature".
Student teams' research projects on companies, organizations and communities featuring:
"Green Solutions" startups and companies.
Companies making/made the transition to "green".
What "green mandates" should be done at the institutional level?
What can our local schools do to become "green"?
What can SNC change to reduce our carbon footprint?
What lifestyle changes can individuals do?
We are fortunate to live in the SF Bay Area where there are numerous companies, start-ups, groups and organizations that are leading the "green revolution". We had an innovative and exciting year of learning for our vaccinated students!
Ongoing STEP Program Pandemic components:
Team Building Computer Hardware: Our STEP Program digital and technology component resumes the STEM computer building kits that emphasize teamwork. These kits contain modular electronics, magnets, power supplies, touch screens and regular screens with various circuitry. The motif designs are for small groups of students to work together…a team building exercise in creativity/design/production.
Software Coding and Creating Code and Apps: Our STEP program has been emphasizing learning to code for the last few years. In 2016 we introduced our students to the Apple iPad program called Swift. Swift is user friendly and is founded on the belief that "everyone can code". Coding leads to creating apps. The app economy is a huge business and app development is in high demand. Learning how to code and create apps is a fundamental idea for SNC as we push our lower income students toward ideas and careers that are based in the tech sector. We are giving extra STEP points to those students who come up with the most creative ideas, coded of course, within a team setting.
Established Pandemic Mandates for our STEP students: The number one priority continues to be making sure all our students have an up-to-date Apple iPad and access to the internet. Our STEP tutoring pods will operate daily for our vaccinated students and our unvaccinated students will only be virtual (via FaceTime, text and e-mails).
SAFETY Priorities:
ïFirst: Vaccinated and wearing a mask inside SNC required.
ïSecond: Report to assigned classroom and checkout an iPad.
ïThird: Confirm & Maintain student team "social bubbles".
ACADEMIC Priorities:
ïFirst: Student school assignments and homework.
ïSecond: PDF workbooks of grade level curriculum on STEP student iPads.
ïThird: Student Teams STEM projects!
The comprehensive curriculum of basic grade level skills PDF workbooks remains critical. Reinforcing educational fundamentals and refreshing skills in reading, writing and math ensures a successful educational path no matter the career choice.
In addition, we ensure our STEP students have an up-to-date iPad for home use and we fully utilize the Apple ID Family Sharing with our students so that the expense of the workbook PDFs and coding apps can be shared on multiple devices. We are also continuing the iPads with Wi-Fi/Cellular program that allows students access to the internet via a cellular connection. Access to the internet is both vital and bipartisan! The pandemic revealed that this is yet another area of injustice that needs to be addressed in our country and in the global community.
OUR BOTTOM LINES:
ïThe health and safety of our students, volunteers and staff is our top priority.
ïEducation and Emotional Support of our STEP students.
ïBuilding COMMUNITY based on the twin goals of:
ïSAVING MOTHER EARTH.
ïEQUALITY FOR ALL.
P.S. OUSD teacher strike (May 4-15) caused upheaval for all students and their families. Sad reality is that even with negotiated salary increases new teachers are at low income levels for the SF Bay Area. When are WE AS A SOCIETY going to make the adjustments to wages for our teachers, day care providers, nurses, and all the essential workers, to reflect their impact on our children and our communities?!?
P.S. P.S. Quick note on our student vaccine mandates…it will remain in place for this summer's field trips and camps. We will revisit the issue in the Fall as the pandemic wanes. We follow the science and do whatever's best for ALL of us involved.
Steven Reimer
Summer 2023